Announcements & News
Programs and Registration - Thursday, January 14, 2021
We are hopeful that the state will move our region into Tier 2 on Friday, January 15. While Tier 2 is a more restrictive set of guidelines than we had in the fall during Tier 1, it will allow us to offer some programming. Those programs include; indoor soccer, early morning walking, play days, yoga, tumbling, creating artists, and sewing. Registration for all of these will begin on Saturday, January 16 - assuming we are moved to Tier 2 on Friday. Please be sure to read the program descriptions, most of which are currently posted under the programs tab on our web site, for answers regarding program specific restrictions including masks & spectators. Don't forget to create an account on our website in order to register online if you don't already have one.
Yoga classes
Come join Kim for yoga classes on Monday, Wednesday, or Friday mornings. Each is a 4-week session. You can register on-line or in the office. Participants will be required to continue to enter on the north side of the building through the exterior doors and not through the front. All participants are required to bring a mask with them to class and be willing to wear them if necessary. Classes will start on January 25th. If you have questions or concerns please call the office at 263-7429.
reminder notice
Just a reminder when signing up for any programs, please check your account and make sure you have an updated email address. We do send out reminders and other information that is important. If you have questions about any program or activity don't hesitate to call the office at 263-7429.
Social Distancing in Public Parks & Trails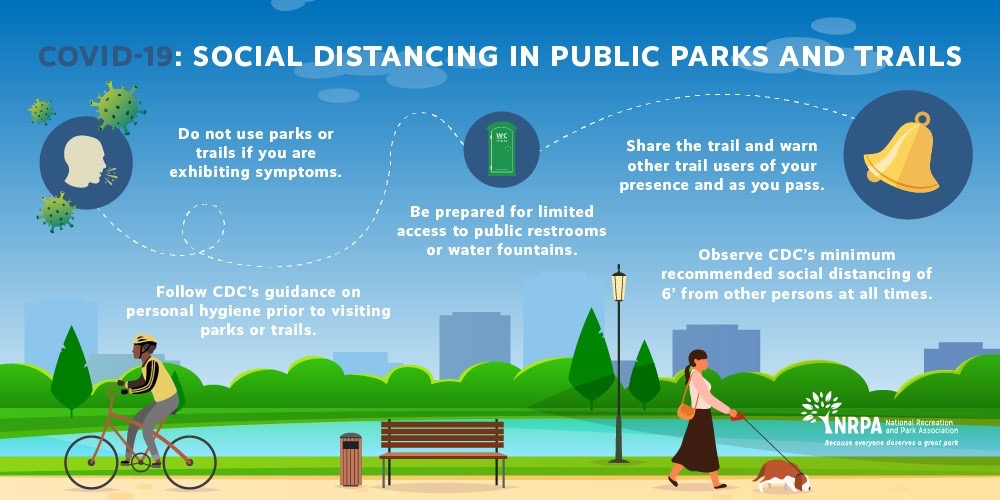 Calendar Information

To use our calendar tab, scroll to the month that you are interested in and choose a date to check out what is listed on that day. Programs are listed in green and all other activities/rentals are listed in blue. For example: if you are looking for when "play days" starts, click to November and see that on the 1st "play days" is listed in blue with times.
Also, you can click on a month and see the tab at the top that says "showing calendar for". Click on that and you will get a drop down list with whichever facility you are looking for. Click on that facility and that will show what is going on at that place. Please feel free to check if often for available dates for Freedom Hall rentals and programs.