Announcements & News
Summer Brochure

The summer brochure is now available to view on our website. Just click on it in the upper right hand corner and scroll through to see programs, dates and times for all events. Registration starts on Monday, May 3rd. If you have questions please call the office at 263-7429. We are looking forward to a fun summer of programs

Yoga classes
Come join Kim for yoga classes on Monday, Wednesday, or Friday mornings. This is a 5-week session. You can register on-line or in the office. Participants will be required to continue to enter on the north side of the building through the exterior doors and not through the front. All participants are required to bring a mask with them to class and be willing to wear them if necessary. Classes will start on March 22nd and run through April 30th. NO CLASSES on March 29th, 31st, and April 2. Class starts at 9:00am and ends at 10:00 am. If you have questions or concerns please call the office at 263-7429.
Fit & Fun - Tuesday, March 16, 2021
It's not to late to join in the fun to get fit for this spring and summer. Classes have already begun, but you can still sign up. Classes are held on Tuesday and Thursday mornings from 8:30-9:30 am. Please come into the office to sign up or call if you have questions. Holly LaHood is the instructor.
reminder notice
Just a reminder when signing up for any programs, please check your account and make sure you have an updated email address. We do send out reminders and other information that is important. If you have questions about any program or activity don't hesitate to call the office at 263-7429.
Social Distancing in Public Parks & Trails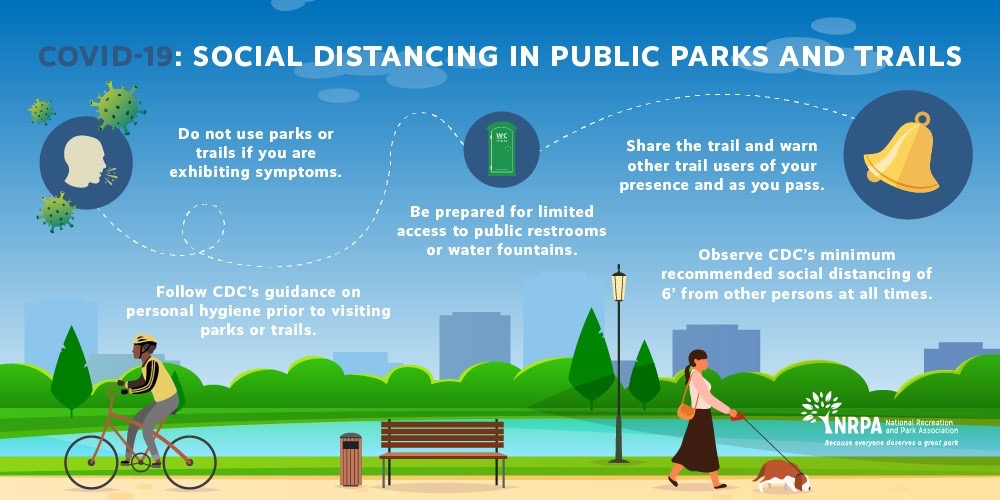 Calendar Information

To use our calendar tab, scroll to the month that you are interested in and choose a date to check out what is listed on that day. Programs are listed in green and all other activities/rentals are listed in blue. For example: if you are looking for when "play days" starts, click to November and see that on the 1st "play days" is listed in blue with times.
Also, you can click on a month and see the tab at the top that says "showing calendar for". Click on that and you will get a drop down list with whichever facility you are looking for. Click on that facility and that will show what is going on at that place. Please feel free to check if often for available dates for Freedom Hall rentals and programs.