Announcements & News
Concert in the Park - Tuesday, June 2, 2020
The Morton Fine Arts Association has moved their summer concert series for the month of June to the first three Thursday's in August. Check the calendar for dates, bands and times. In the event of inclement weather the concert will be cancelled.
Summer Program Registration
We have updated and posted the Summer 2020 Program Guide on our website to reflect the modifications we've made to our recreation programs. On-line registration will begin Monday, June 8th!
There will be a limited number of registration spots available for our programs this summer due to expected group size limitations. If a program you're wanting to register for fills, add the participant to the wait-list and as public health guidance changes, we will use the wait-lists to add participants.
* Remember, to register on-line, you must create a RecDesk profile through our website.
* If you already have a RecDesk profile, please be sure your information is current.
PICKLEBALL & TENNIS COURTS OPEN - Thursday, May 7, 2020
The Morton Park District has opened 2 of our pickleball courts at Birchwood Park and 1 tennis court at Southwood Park. In order to comply with the current Executive Order, we are requiring the MAXIMUM CAPACITY be limited to 10 individuals at any given time.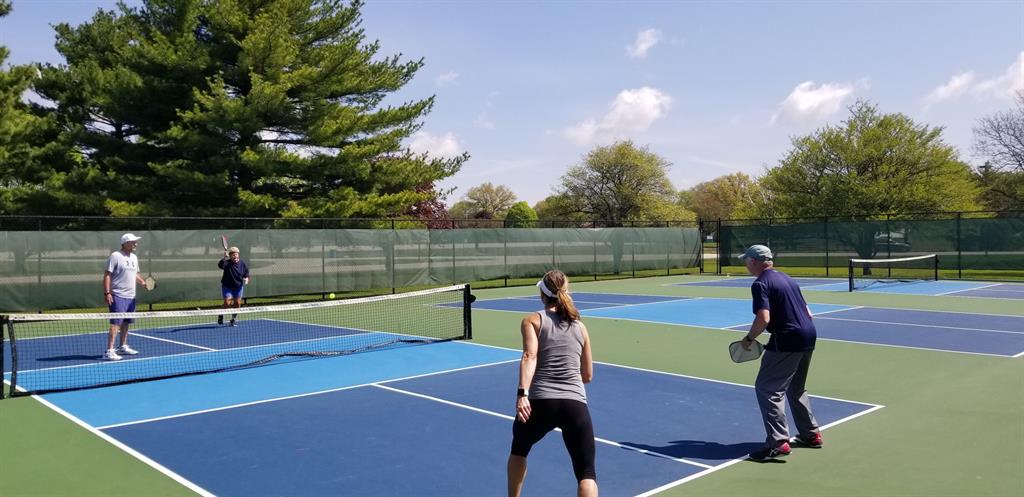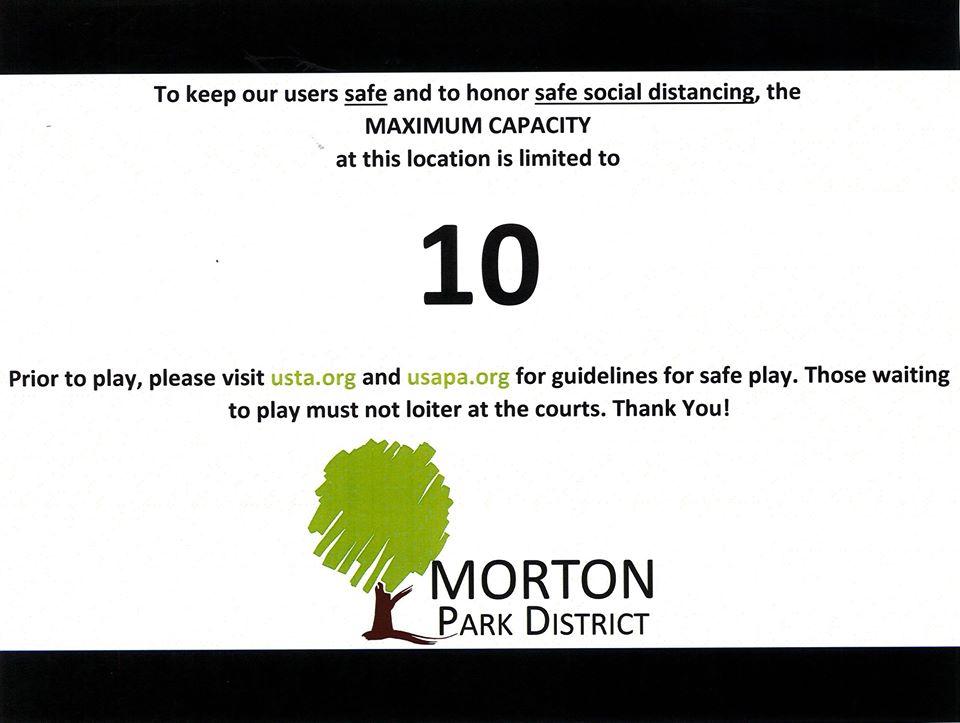 Morton Pool Closure 2020 - Thursday, May 7, 2020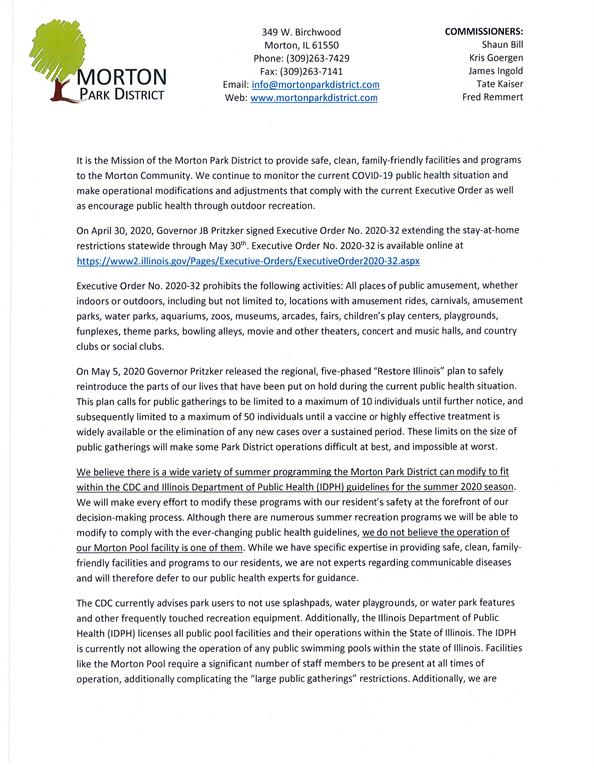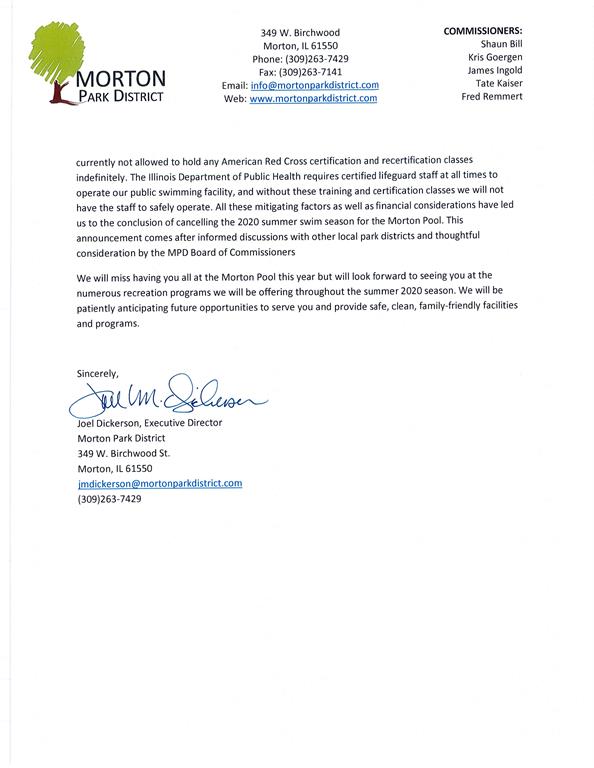 MPD COVID-19 UPDATE - Tuesday, March 31, 2020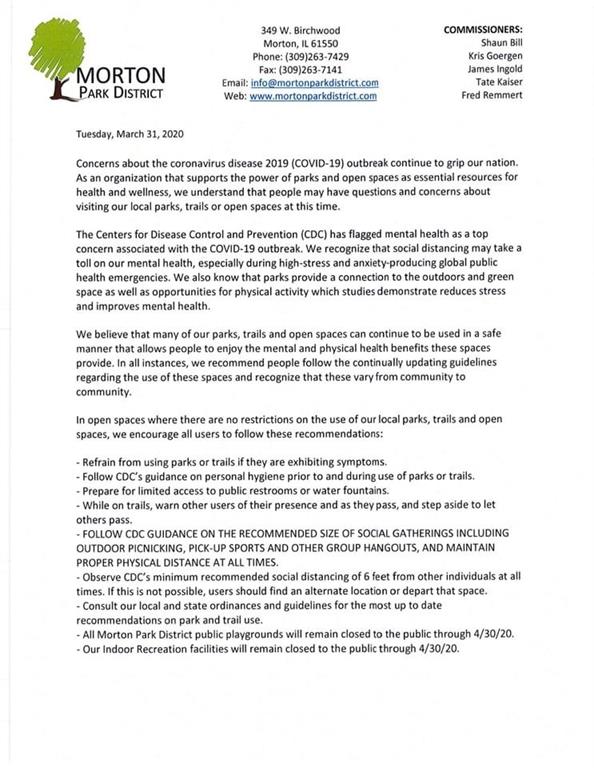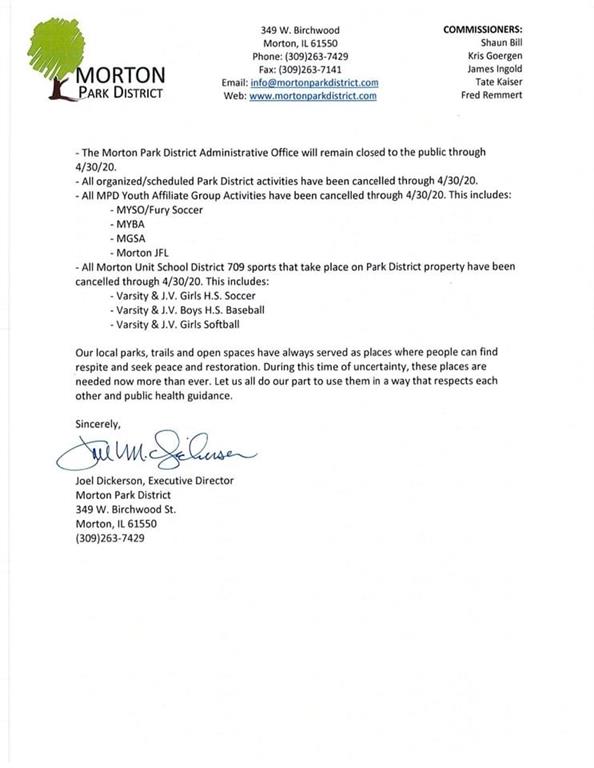 Effective Immediately - Saturday, March 21, 2020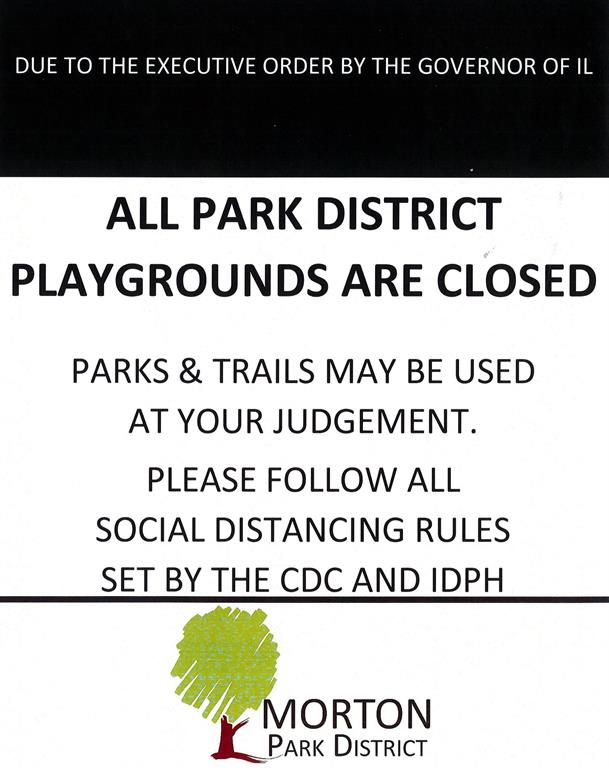 Please help us keep YOU and OTHERS safe by not using MPD playgrounds equipment at all locations. We will keep you up to date with developing information as it becomes available. Thank you for understanding. We'll Look forward to serving you soon.
Social Distancing in Public Parks & Trails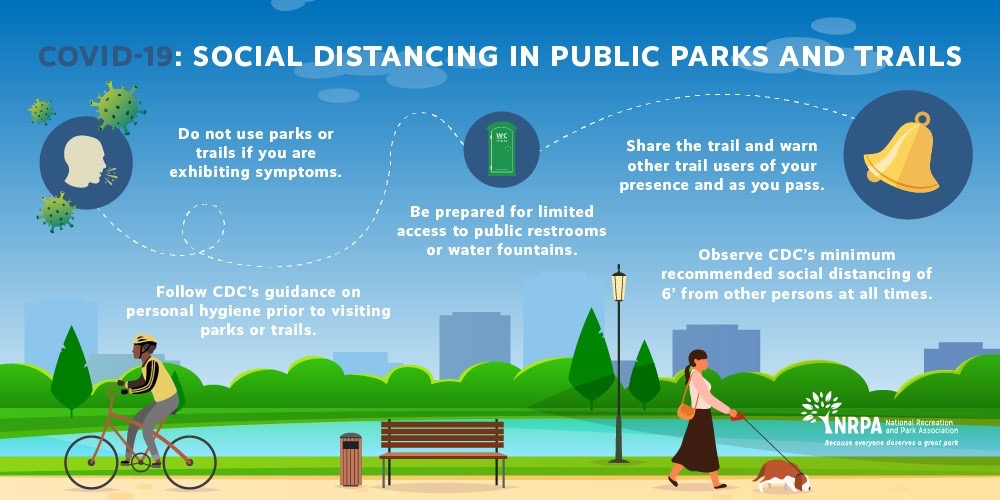 Calendar Information

To use our calendar tab, scroll to the month that you are interested in and choose a date to check out what is listed on that day. Programs are listed in green and all other activities/rentals are listed in blue. For example: if you are looking for when "play days" starts, click to November and see that on the 1st "play days" is listed in blue with times.
Also, you can click on a month and see the tab at the top that says "showing calendar for". Click on that and you will get a drop down list with whichever facility you are looking for. Click on that facility and that will show what is going on at that place. Please feel free to check if often for available dates for Freedom Hall rentals and programs.